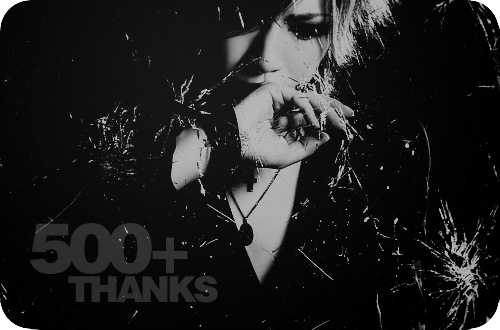 Hello. First of all, thank you for 500+ members! Despite the
major
inactivity, I'm glad you're all still here. Unfortunately, I'm not here to give a 500 icon post; I simply don't have the time nor the inspiration, because I haven't really seen any nice pictures I want to work on. I do have some announcements though.
1) CREDIT. Have you read this
extremely helpful post
? It saddens me greatly that my own members can't seem to credit properly (that is,
at all
).
2) I changed the community profile! Nothing fancy though.
3) I,
avenue
, will be going to Japan on the 23rd, until next January. I won't have Photoshop. I've been trying other editing programs that are compatible with my netbook, but so far, nada. So unless you guys have any ideas how to make Photoshop run on a 1024x600 screen, I won't be updating this community (with graphics) until next year. I'll try to come up with a post before I leave, though.
Your understanding is most appreciated! Thank you very much!
p.s. Shameless plugging:
My Twitter
My Twitter (fail Japanese)
LJ about my trip to Japan
:P
Current Mood:
blank